CAN KUNGFU BE USED FOR FIGHTING?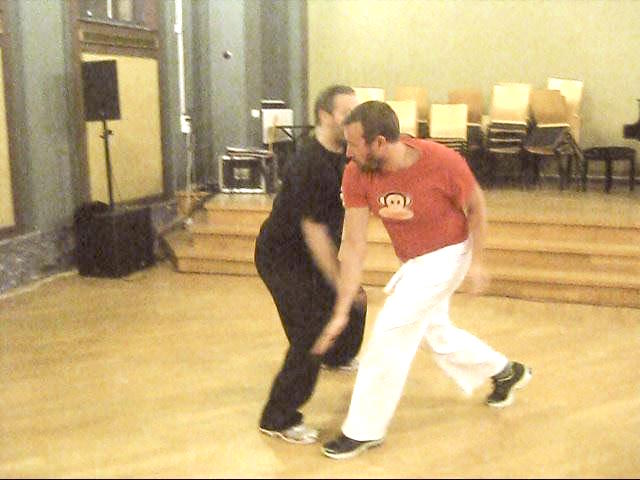 ---
---
Question
Bruce Lee often criticized this type of Kung Fu as "hindering a fluid man into a classical mess." He believed that all these forms and stances restricted what he felt was a person's natural movement and hence based his fighting technique on boxing and western fencing.
— Alex, Malaysia
---
Answer
Each person has his own choice of the manners he fights. Bruce Lee chose the fighting manners of boxing and western fencing, and he fought very well. His criticism of classical kungfu forms was due to his experience with people who practiced kungfu forms but could not employ kungfu to fight effectively.
Had he met kungfu masters like Hoong Hei Khoon and Yang Lu Chan, who used classical kungfu forms to fight fluidly and effectively, Bruce Lee's opinion would be very different. The fact is that kungfu fighters like Hoong Hei Khoon and Yang Lu Chan were extremely rare in Bruce Lee's time, and also extremely rare in our times. The result is that many people, including kungfu practitioners, mistakenly think classical kungfu forms cannot be used for fighting, and even if they themselves practice these kungfu forms in solo performance, in free sparring they would throw away their kungfu forms for boxing and kick-boxing.
My choice, however, is different. I believe in what I practice, and follow the examples of great past masters like Hoong Hei Khoon and Yang Lu Chan. From our direct personal experience, my masters, I myself, and my students have found these classical kungfu forms extremely useful in sparring as well as real fights. The classical kungfu forms were not invented by us, nor by Hoong Hei Khoon and Yang Lu Chan, but were evolved from actual fighting. If some people today cannot use them for fighting, it is because they did not have the opportunity to learn using them.
---
The above is taken from Question 9 of May 2003 Part 1 of the Selection of Questions and Answers.
LINKS
Special Topics from Selection of Questions and Answers
Courses and Classes