GOOD THOUGHTS, WORDS AND DEEDS IN OUR DAILY LIVES
Sifu Jonny Say
Instructor, Shaolin Wahnam Scotland
2nd August 2007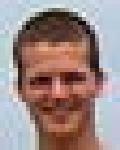 Dear Forum Members
I have opened this thread as a place to discuss one of Sigung's most powerful teachings:
To have good thoughts, words and deeds in our daily lives
Anyone having spent time with Sigung will notice how often this teaching comes up in guidance to our daily lives. Do a quick questions and answers search and you will find this many times.
I have a few planned posts to show how this teaching has helped me in my practice, especially in my daily life. I invite all members to share their thoughts and experiences on these matters.
If you've ever spent time with our seniors you will have experienced how they live and embody the Shaolin teachings. Therefore I especially invite our senior members to chip in with advice and guidance as this will be invaluable for many of us.
Jonny Say
Ray
Shaolin Wahnam USA
2nd August 2007
Dear Jonny Sihing,
I've been working hard to try and implement this into my daily life as well. Part of my daily morning prayer includes reminding myself that I am partially responsible for the happiness of others and that I bring happiness and bliss to others by having a compassionate heart. Although I am unable to maintain this mind as well as I like (angry thoughts still flutter up) the patients at the clinic that I work often complimented me to my boss how much positive energy I give off, I guess it's a direct result of my training.
Yours truly,
Ray
LINKS
Good Thoughts, Words and Deeds — The Shaolin Arts and Daily Life
Good Thoughts, Words and Deeds in our Daily Lives
Courses and Classes