LIVING EVERYDAY TO OPEN YOUR HEART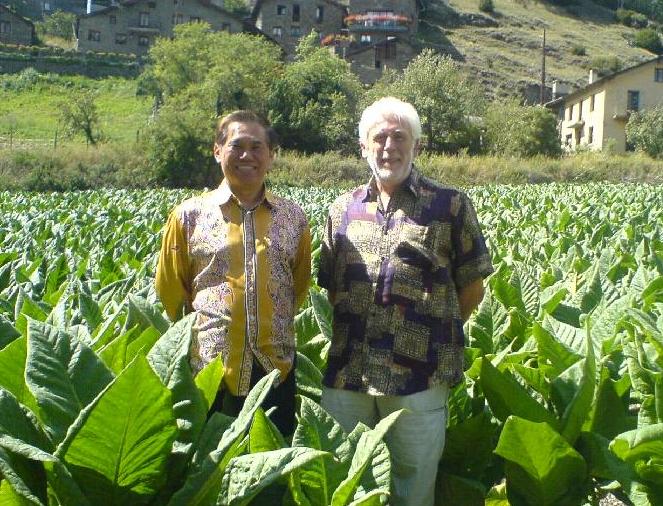 Spending Time in the Open with Nature
---
The following discussion is reproduced from the thread Good Thoughts, Words and Deeds — The Shaolin Arts and Daily Life .started in the Shaolin Wahnam Discussion Forum on 2nd August 2007
---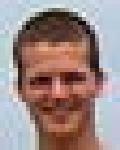 Sifu Jonathan Say
Instructor, Shaolin Wahnam Scotland
25th August 2007
Living Everyday to Open Your Heart


I will start with the words of Sigung from "Chi Kung for Health and Vitality" to help me describe this principle:
During the first century the prince of Chu had a peculiar illness. He could not sleep, had an irrational fear of meeting people, and was even frightened of people's voices. His court physicians were puzzled. At last they consulted Wu Rong Jie. After detailed diagnosis, the physician told the prince that he suffered from 'the sickness of fear', which could not be treated by oral medication nor acupuncture, but could be cured by long discussion over time.

The physician advised the prince, 'Your Highness could start by listening to harmonious music, because music can clear the chi of our heart and lungs. You must also take delicious food which is fragrant and well decorated, and which will also delight your invited guests. Once in a while you should ride a good horse far out into the wilderness and enjoy the unlimited expanse of open sky and pure, fresh air. You may also bring along a bow and arrows and hunt some wild animals. The fun of eating barbecued meat hunted by you cannot be described in words.' Soon the prince changed his lifestyle and 'opened' his heart. Without his being aware of it, his phobia gradually disappeared.
A major part of our training, arguably the most important part, is to 'open our hearts'.
We can design the day to day living of our lives so that every action promotes this practice, thus avoid 'driving with the breaks on' and bring love and compassion to all around us.
I find the above story very inspiring for the day to day practice of opening ones heart. By adopting some of the recommended practices (or their modern equivalents, as we may not all wish to go riding and hunting!!) along with daily Kung Fu or Chi Kung practice we can achieve wondrous results in opening our hearts and expanding our spirits.
So every week we can:
1. Listen to beautiful and harmonious music, enjoy reading the classics, enjoy painting, poetry or any other art which captivates us.
2. Ensure that we eat delicious and fragrant food, which we treat as an art form in terms of preparation and enjoyment.
3. Enjoy the company of 'invited guests', or enjoy spending time with friends and family. Here the practice of Good Thoughts, Words and Deeds is essential part of nourishing these relationships.
4. Spend regular time in nature, to enjoy the expanse, peace and tranquility which is always available.
If we plan our days/weeks so that we can enjoy all the above practices we can live every day to open our hearts. I think that until we are Master level, when we may flow through life spontaneously, a daily or weekly structure is very useful. It is useful so we can fulfill all our duties and it is useful so we can live our lives to open our hearts.
Love and respect

__________________
Sifu Jonathan Say
Shaolin Wahnam Scotland

I would like to share with you a great cosmic truth. What you are and will be, is what you think. If one constantly thinks of himself as being sick and unhappy, he will be sick and unhappy. It is very important that you must always have noble thoughts — of yourself and of others. And especially when your mind has become powerful, you must always use it for good.
Grandmaster Wong Kiew Kit

---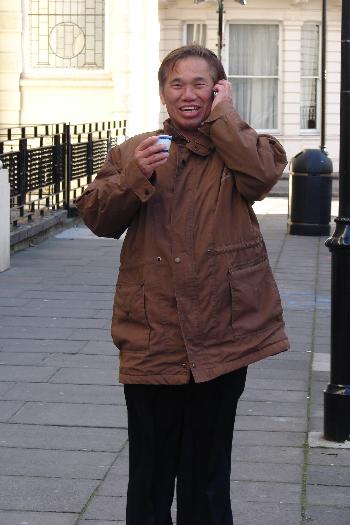 Finding Joy in Simple Things
---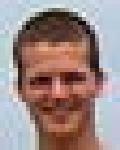 Sifu Jonathan Say
Instructor, Shaolin Wahnam Scotland
27th August 2007
Dear Forum Members
Sigung has written an illuminating Questions and Answers series which helped me understand the significance and importance of living everyday to open your heart, it is found at: http://wongkk.com/answers/ans06a/jun06-2.html .
The section of particular interest is:
Irrespective of whether you will be very successful or lead a normal life, if you are righteous and kind in your dealings with others, and find simple joys in whatever you do, your life here will have been very meaningful. In this way you will soon find your depression disappear.

Depression is result of imprisoning your spirit. The causes of this imprisonment are many and varied, but you need not have to know them in order to be free from depression. What you need to do is to free your spirit.

There are numerous ways to free your spirit. Practicing chi kung, such as "Lifting the Sky" or "Carrying the Moon" is one excellent way. Another excellent way is what I have described to you, which is taking in the strength and guidance of God or your divine being, leading a righteous life, being kind to others and finding simple joys in whatever you do.

The gentle flow of divine strength and guidance through you will open the blockage that has imprisoned your spirit, your sense of righteousness and kindness will ensure and nurture this divined flow, and finding joys in simple things will let your spirit expand.
To be righteous and kind with your dealings with others is deeply connected to having Good Thoughts, Words and Deeds.
Finding joys in simple things is how to live everday to open your heart. By cultivating this practice I have greatly increased the opening of my heart and the expanding of my spirit. It is a life practice and one which we can deepen and improve as we progress in our practice.
If we deepen our feeling of joy in our kung fu/chi kung practice and also deepen our sense of joy in our daily lifes we will attain wondrous results.

__________________
Sifu Jonathan Say
Shaolin Wahnam Scotland

I would like to share with you a great cosmic truth. What you are and will be, is what you think. If one constantly thinks of himself as being sick and unhappy, he will be sick and unhappy. It is very important that you must always have noble thoughts — of yourself and of others. And especially when your mind has become powerful, you must always use it for good.
Grandmaster Wong Kiew Kit

LINKS
Overview
Courses and Classes