REVERSE HANGING OF GOLDEN LOTUS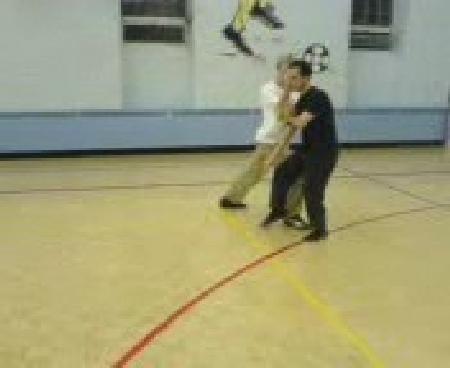 A simple, direct and effective counter against an attack at the groin with the pattern "Monkey Steals Peach" is shown by Alex. As Joe attacks Alex with "Monkey Steals Peach", Alex "sinks" back to avoid the attack and counters with "Reverse Hanging of Golden Lotus". Agile footwork is necessary for this counter.
The size of the video clip is 333 KB.
Click here to download.
LINKS
Courses and Classes