A CHILD PRODIGY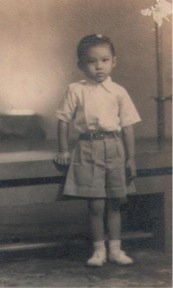 ---
---
Many people were very kind to regard me as a kungfu genius. Only a few people knew that I was called a child prodigy long before that. I knew how to read Chinese even at the age of three due to my father's and mother's informal coaching.
One day, soon after my recovery from my long illness after falling into a huge monsoon drain, my parents took me to see my father's friend who was a restaurant stall owner at the New Life Plaza at Cintra Street in Penang. The New Life Plaza has now given way to residential flats, but in the 1940s and 1950s, it was busy with hawker stalls.
My father was talking with his friend who was chopping barbequed meat for his customers. I couldn't recollect what their conversation was, but I could remember my father saying I could read Chinese, which is a formidable feat even for adult learners as the Chinese written language does not have an alphabet and readers have to recognise each one by itself of at least a few hundred characters.
"What, a small boy of three can read Chinese!" The restaurant owner found it hard to believe.
"Yes, that's true," my father replied.
"I can't believe it!"
"You can test my son."
"Well, boy," my father's friend looked at me kindly. "Can you tell me these characters?" He pointed to a row of big Chinese characters on his signboard.
"Yeit ting ho fan tim (一定好饭店)." I read each Chinese character loudly and slowly. They meant "Certainly-Good Restaurant".
The man was astounded.
"Just three years old, and you can read Chinese characters! A real child prodigy!"
He promptly cut a large piece of "char siew", which literally means "fork-barbeque", i.e. a piece of meat that was being forked to be barbequed, hanging in a showcase in front of his restaurant, and passed it to me.
"Child prodigy, please enjoy this piece of char siew," he graciously said.
Years later, when I told my wife this old story, she went to town and on her return, she gave me a nice piece of barbequed meat.
"Child prodigy," my wife said, "Please enjoy this piece of char siew."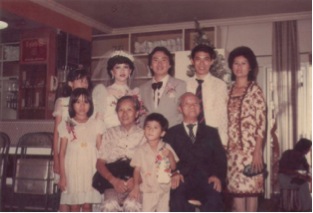 ---
You can read more stories at our Discussion Forum.
Please click here for details to order the special and limited edition. This edition will not be reprinted once it is sold out.
LINKS
The Way of the Master -- Overview