CARRY TIGER BACK TO MOUNTAIN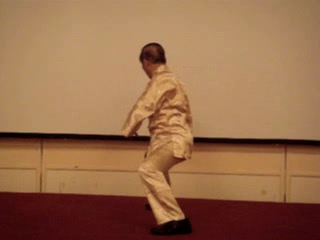 Carry Tiger Back to Mountain
Carry Tiger Back to Mountain is a fundamental Wahnam Taijiquan set to train combat application. It focuses on felling techniques and chin-na.
The three combat sequences which form the set, namely Shoulder Strike, Cloud Hands, and Carry Tiger Back to Mountain, are shown below. Please click on the images or captions to see the videos.
The videos are taken from the Intensive Taijiquan Course of September 2008 in Penang.
---
Please chick the pictures or the captions below to view the videos
---
---
You can view the whole set by clicking the picture of the caption below

Carry Tiger Back to Mountain 2008 from Wong Kiew Kit on Vimeo.
LINKS
Courses and Classes