REMARKABLE RESULTS ARE COMMON IN SHAOLIN WAHNAM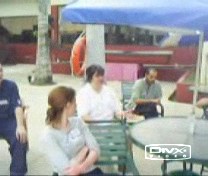 Remarkable Results are Common in Shaolin Wahnam
Sifu Joan Brown, our chi kung and Taijiquan instructor of Shaolin Wahnam Ireland gives a brief account of the remarkable results of her students practicing chi kung. Many of her students suffered from so-called incurable diseases, but completely recovered as the result of regular chi kung practice. Sifu Wong comments that remarkable results have become common-place in Shaolin Wahnam that we take them for granted and consequently we are faced with the interesting situation where it may not be easy for us to quote examples.
The size of the video clip is 3.16 MB.
Click here to download.
---
You can also view the video by clicking on the picture or the caption below

Remarkable Results are Common in Shaolin Wahnam from Wong Kiew Kit on Vimeo.
LINKS
Overview
Courses and Classes