IS THE COURSE EXPENSIVE?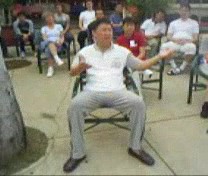 Is the Course Expensive?
Yeang from Malaysia reports that his friends thought him crazy for paying US$1000 for the Intensive Chi Kung Course when he could pay RM100 (about US$30) learning in a park. He says he wants to learn from the best.
---
Please click the picture or the caption below to view the video

Is the Course Expensive? from Wong Kiew Kit on Vimeo.
LINKS
Overview
Courses and Classes