REVEALING SECRETS IN HANDLING TAEKWONDO EXPONENTS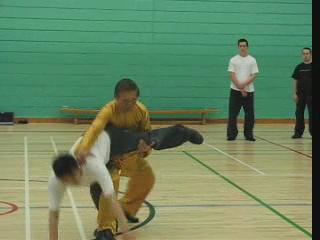 ---
In his younger days Grandmaster had a lot of sparring with Taekwondo exponents. An effective tactic is to avoid and then strike. Instead of striking a Taekwondo exponent after his kick, you can fell him, keep him under control, then deliver a combat-ending strike.
---
Please click the pictures below to view the videos
---
You can view all the above video clips by clicking the picture or the caption below

Secrets in Handling Taekwondo Exponents from Wong Kiew Kit on Vimeo.
LINKS
Overview
Courses and Classes