PRE-ARRANGED SPARRING TO DEVELOP COMBAT SKILLS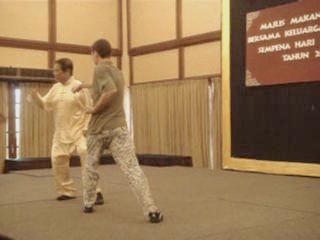 ---
Combat Sequences 1 and 2 are used to practice pre-arranged sparring. The patterns are pre-arranged so that the practitioners can focus on combat skills. The skills specially emphasized at this beginning stage of training are right spacing, right timing and picure-perfect form.
---
Please click the pictures or the caption below to view the videos
---
You can view all the above video clips by clicking the picture or the caption
Pre-Arranged Sparring to Develop Combat Skills from Wong Kiew Kit on Vimeo.
LINKS
Overview
Courses and Classes