COMBAT SEQUENCE 5: FIERCE TIGER SPEEDS THROUGH VALLEY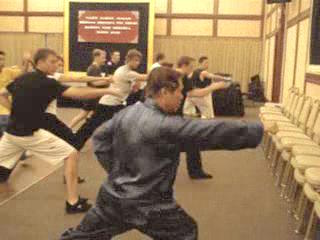 ---
While Combat Sequences 1 to 4 focus on developing skills, Combat Sequences 5 to 8 widen the scope of techniques. Sequences 5 to 8 use mainly the right leg mode in attack, whereas in Sequence 1 to 4 it is mainly the left leg mode. The skillful application of the "thread hand" is introduced in pressing attacks.
---
Please click the pictures or the captions below to view the videos
---
You can view all the above video clips by clicking the picture or the caption
Combat Sequence 5 -- Fierce Tiger Speeds through Valley from Wong Kiew Kit on Vimeo.
LINKS
Overview
Courses and Classes