THE IMPORTANT SKILLS OF COVERAGE AND INTERCEPTION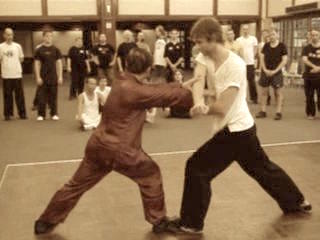 ---
Coverage and interception are two very important skills needed to apply combat sequences successfully. Many kungfu practitioners lack these skills or an understanding of them, which often results in their being hit randomly and continuously. As you attack with your combat sequences, you must ensure adequate coverage for your own safety first. If an opponent attacks you relentlessly, you have to intercept him to counter-attack.
---
Please click the pictures or the captions below to view the videos
---
You can view all the above video clips by clicking the picture or the caption
Shaolin Kungfu: Skills of Coverage and Interception from Wong Kiew Kit on Vimeo.
LINKS
Overview
Courses and Classes