FUNDAMENTAL FEATURES OF A LION DANCE-DRAMA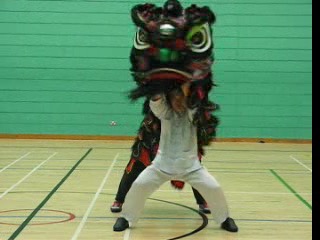 ---
A good Lion Dance performance is usually presented in dance-drama. Some fundamental features of a Lion dance drama includes emerging from den, presenting greetings, showing majesty, wandering joyfully, viewing and testing formations, exploding formations, conquering formations and capturing green, which represents the prize of the dance-drama. This series shows the first few of these features.
---
Please click the pictures or the captions to view the videos
---
---
You can view all the above video clips by clicking the picture or the caption below

Fundamental Features of a Lion Dance Drama from Wong Kiew Kit on Vimeo.
LINKS
Overview
Courses and Classes