RHYTHM AND MELODY OF LION DANCE MUSIC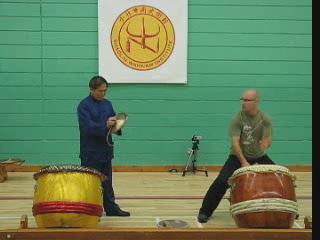 ---
Once you are familiar with the basic patterns for leisure walking and showing majesty, you can add variations. Three-Star Drumming, Five-Star Drumming and Rolling Thunder are explained. The cymbals provide the rhythm and the drum provides the melody.
---
Please click the pictures or the captions below to view the videos
---
---
You can view all the above video clips by clicking the picture or the caption below

Rhythm and Melody of Lion Dance Music from Wong Kiew Kit on Vimeo.
LINKS
Overview
Courses and Classes