FROM PATTERNS TO SEQUENCES TO DRAMA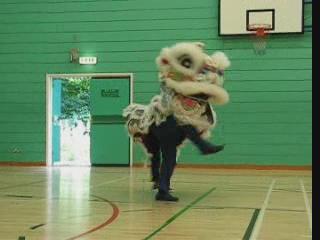 A Lion dance drama is made up of some dance sequences, like greetings, wandering over mountains and streams, viewing formation, overcoming hurdles, capturing green, and sharing prosperity. Each sequence is made up of some patterns. For example, testing formation is made up of cautious approach, triple jumps and showing majesty.
---
You can view all the videos here
---
---
Please click the picture or the caption below to view the video

From Patterns to Sequences to Drama in Lion Dance from Wong Kiew Kit on Vimeo.
LINKS
Overview
Courses and Classes