CO-ORDINATION BETWEEN THE LION AND THE ACCOMPANYING MUSIC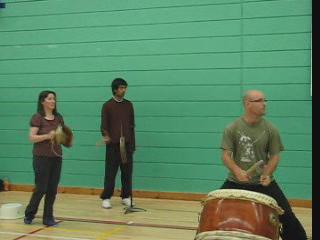 Unlike in most other dances where the dance follows the music, in Lion Dance the music follows the dance. The Drummer, who is the leader of the music team, plays the drum according to the movements of the Lion Head. The cymbal and gong performers follow the drummer.
Nevertheless, to attain perfect co-ordination the Lion performers must synchronize themselves with the music. They time their movements according to the rhythm and beats of the drummer.
---
You can view all the videos here
---
---
You can view all the videos here
LINKS
Please click here for an Overview
Courses and Classes