COMBAT APPLICATIONS OF SOME SOPHISTICATED PATTERNS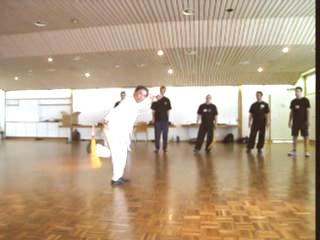 ---
Some of the sword patterns are so sophisticated that their combat applications are not obvious, and they look like decorative patterns merely for show. Some examples are "Dark Phoenix Spreads Wings", "Carry Moon in Bosom" and "Green Dragon Washes Claws". Course participants work out the combat applications of these sophisticated patterns. You may be surprised at some of the results.
---
Please click the pictures or the captions below to view the videos
Combat Applications of Some Sophisticated Patterns
---
You can view all the above video clips by clicking the picture or the caption below

Combat Applications of Sophisticated Patterns of the Traveling Dragon Sword from Wong Kiew Kit on Vimeo.
LINKS
Overview of Traveling Dragon Sword and its Application
Courses and Classes