LEARNING THE TRAVELING DRAGON SWORD SET
SEQUENCES 9 to 12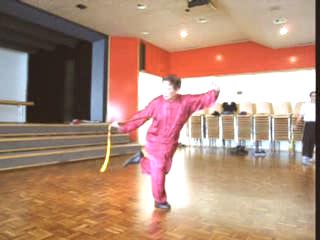 ---
Sword movements are very beautiful to watch. Some people may wonder whether these beautiful movements can be used for fighting. Of course, they are as combat effective as they are beautiful. Subsequent video clips will show some of their remarkable combat applications.
---
Please click the pictures below to view the videos
Learning the Traveling Dragon Sword Set Sequences 9 to 12
---
You can view all the above video clips by clicking the picture or the caption below

Learning the Traveling Dragon Sword - Sequences 9 to 12 from Wong Kiew Kit on Vimeo.
LINKS
Overview of Traveling Dragon Sword and its Application
Courses and Classes