FEELING OF POWER, PEACE AND FREEDOM FROM COSMIC SHOWER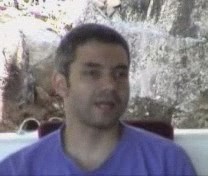 Feeling of Power, Peace and Freedom from Cosmic Shower
Dr Andre from Canada describes his wonderful experiences during the "Cosmic Shower". He says he feels a tremendous power moving him from within, making him dance as if over water and clouds, and he feels tremendous peace and freedom.
Sifu Wong says that his experience reminds him the Dance of Shiva, or the Cosmic Dance of Energy. You can see part of Dr Andre's dance in another video Spiritual Cleansing in Cosmic Shower.
---
You can view the video by clicking on the picture of the caption below

Feeling of Power, Peace and Freedom from Cosmic Shower from Wong Kiew Kit on Vimeo.
LINKS
Courses and Classes