FUNCTIONS AND EVOLUTION OF THE SEVEN-STAR STEP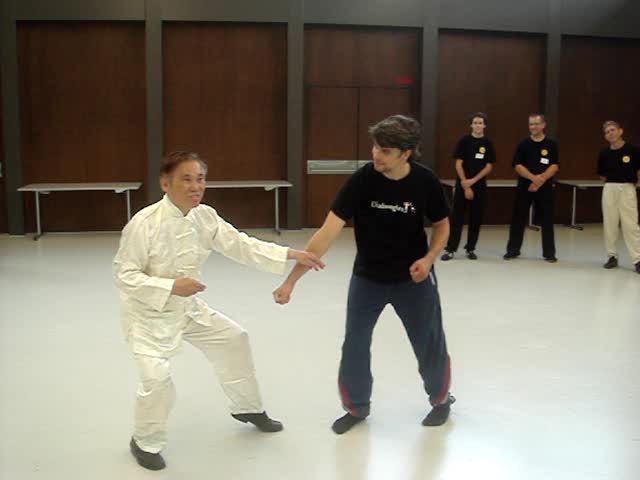 ---
The Seven-Star Step is not common in other kungfu styles but is characteristic of Praying Mantis Kungfu. Here various functions of the Seven-Star Step are demonstrated. It is very useful when countering an opponent initiating an attack or in releasing grips. Grandmaster Wong also briefly explained how kungfu patterns, particularly the Seven-Star Step, evolved from random fighting over many centuries.
---
Please click the picture below to view the videos
---
You can view all the above videos here

Functions and Evolution of Praying Mantis Seven-Star Step from Wong Kiew Kit on Vimeo.
LINKS
Overview
Courses and Classes