COTTON PALM, BOSOM FIST AND MANTIS HOOK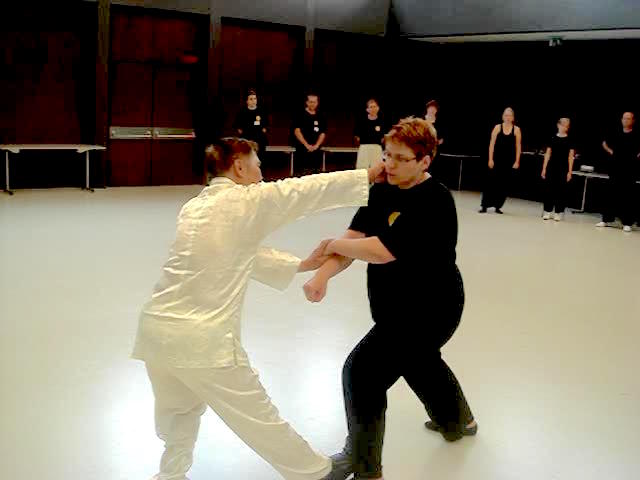 ---
Having confused an opponent with Cotton Palm you may attack him with Tan Fang's Ear Strike, followed by a Crushing Fist. If he is well trained, when you close and coverhim, he may attack you with kicks. You may respond with a Bosom Strike to his groin, which is similar to Monkey Stealing Peaches except that you use a fist instead of a Monkey paw or claw. At advanced levels, the Praying Mantis Hook can be used for dim mark, or dotting vital points.
---
Please click the picture below to view the videos
---
You can view all the above videos here

Cotton Palm, Bosom Fist and Mantis Hook of Praying Mantis Kungfu from Wong Kiew Kit on Vimeo.
LINKS
Overview
Courses and Classes