WHICH PATTERN CAN BE USED AGAINST ANY KICKS?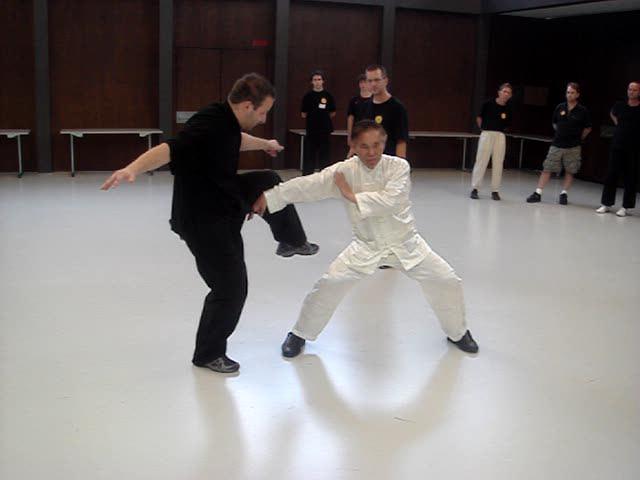 ---
A question is posed: "Which pattern in the Eighteen-Collection Set can be used against any kicks?" The answer is "Jump Step Avoid Force". In fact, this pattern can be used against any attacks! Another excellent defence against kicks, "Slant Body Swing Hand", is also demonstrated here. This pattern can be applied against the deadly Lin Chong's "Continuous Kicks".
---
Please click the picture below to view the videos
---
You can view all the above videos here

Which Praying Mantis Pattern Can be Used against any Kick? from Wong Kiew Kit on Vimeo.
LINKS
Overview
Courses and Classes