EXCELLENT TECHNIQUES AGAINST KICK-BOXERS AND TAEKWONDO EXPONENTS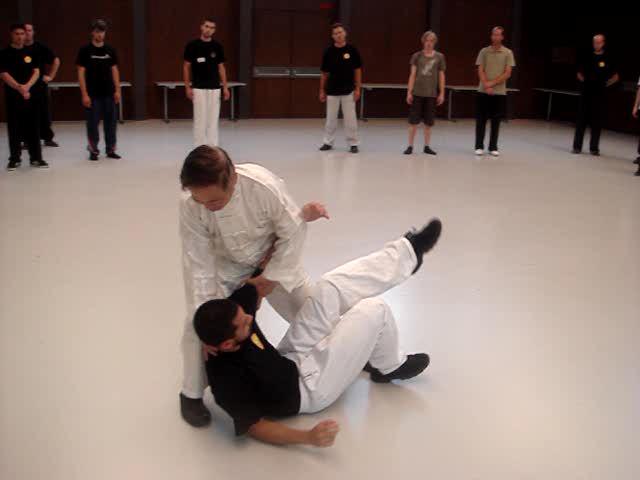 ---
Many martial artists are weary of kicks, thinking that they are more powerful and have longer reach than hand techniques. Actually it is easy to fight against opponents who use kicks frequently, like Kick-Boxers and Taekwondo practitioners. An excellent tactic is to fell them after their kicks, or even in the process of their kicks. There are many techniques in the Eighteen-Collection Set for this purpose, such as "Slant Body Swing Hand" and "Double Hooks Sweep Leg". Interestingly, Kick-Boxers and Taekwondo exponents have no counters in their repertoire against such felling attacks.
---
Please click the picture below to view the videos
---
You can view all the above videos here

Praying Mantis Techniques against Kick-Boxing and Taekwond from Wong Kiew Kit on Vimeo.
LINKS
Overview
Courses and Classes