GLIMPSES OF SPECIAL SHAOLIN-TAIJIQUAN COURSE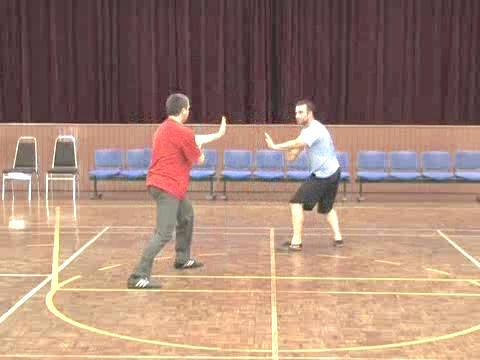 ---
The Special Shaolin-Taijiquan Course was held in Sabah, Malaysia from 12th to 18th October 2011 where many classical sets were chosen as selective.
Only some glimpses of the course are shown here. Course participants who wish to have a complete set of over 1000 videos are to contact Dr Damian Kissey for a link to the private pages.
We wish to thank Dr Damian Kissey, the honorary organizer, for organizing the course, and Godfery for recording the videos.
25th December 2011, Sungai Petani.
Please note: you can download the video clips onto your own computer and view them at your leisure. Place your computer pointer at the picture or one of the links, and right click. Choose "Save Target As". Select the directory or sub-directory where you wish to keep the video clip. Click "Save".
---
Editorial Note: You can also view the videos here
Flower Set
Wudang Taijiquan
Triple-Stretch
Cloud Hands
Wing Choon
San Zhan
Praying Mantis
Tiger-Crane
LINKS
Videos of Selective Sets
Courses and Classes