GLIMPSE OF IRON WIRE IN PORTUGAL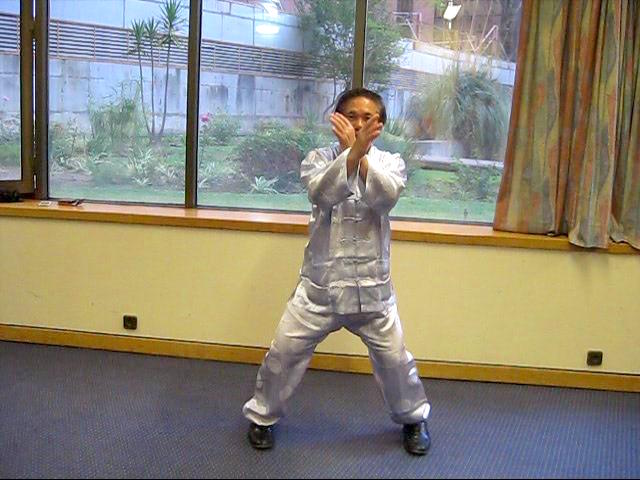 ---
The Iron Wire Set is probably the most powerful kungfu set for developing internal force. It has been jealously guarded as a top secret by kungfu masters.
It is easy to practice the set wrongly, even by advanced practitioners. Many practitioners wrongly perform it as an isometric exercise instead of as chi kung. Hence, they develop big muscles, which gives them much muscular strength but not the benefits of internal force.
The videos here present only a glimpse of the Iron Wire Course held in Lisboa, Portugal on 28th and 29th June 2012. Course participants are requested to get a secret username and password from Sifu Riccardo Salvatore to access the private pages of the complete videos showing how the set is performed.
Those who attended the Iron Wire Courses in Helsinki, Killarney and Barcelona are requested to get the secret username and passwords from Sifu Markus Kahila , Sifu Joan Browne . and Sifu Daniel Perez respectively.
Those applying to attend the Iron Wire Course in Las Vegas in October 2012, where the Bone Marrow Cleansing Course is also taught, may get the secret username and password from Sifu Anthony Spinicchia , but they are strongly advised not to practice it on their own to develop internal force as it is easy to practice wrongly from videos. They may familiarize themselves with the set routine so that it is easier for them to acquire the skills of developing internal force to be taught at the course.
---
Please Note: You can download the video clips onto your own computer and view them at your leisure. Place your computer pointer at the picture or one of the links, and right click. Choose "Save Target As". Select the directory or sub-directory where you wish to keep the video clip. Click "Save".
---
You can view all the videos here here and another set of Iron Wire here
LINKS
Iron Wire Set in picture series
Courses and Classes