EIGHT MOTHER PALMS OF BAGUAZHANG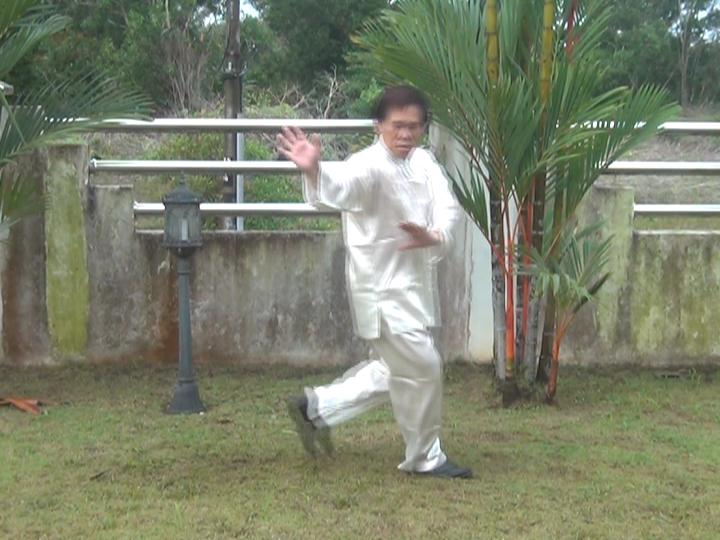 ---
---
The eight mother palms form the core of Baguazhang. These eight mother palms are as follows:
Single-Changing Palm, or Dan Huan Zhang
Double-Changing Palm, or Shuang Huan Zhang
Smooth-Flow Palm, or Shun Pu Zhang
Back-Body Palm, or Bei Shen Zhang
Turn-Body Palm, Fan Shen Zhang
Circle-Body Palm, or Zhuan Shen Zhang
Rotating-Body Palm, or Xuan Zhuan Zhang
Return-Body Palm, Hui Shen Zhang
The eight mother palms are practiced in Circle Walking, which is unique in Baguazhang. Strictly speaking it is not walking in circles but in hexagons or bagua.
Each mother palm incorporates eight typical Baguazhang techniques forming a sequence. The eight sequences consisting sixty four techniques are linked together into a set, called the Swimming Dragon Baguazhang Set.

Please Note : You can download video clips onto your own computer and view them at your leisure. Place your computer pointer at the pictures or the links, and right click. Choose "Save Target As". Select the directory or sub-directory where you wish to keep the video clip. Click "Save".
---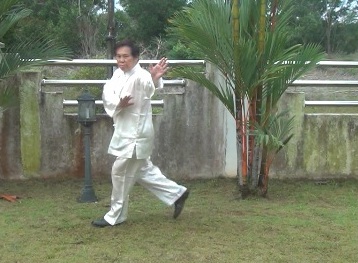 1. Single-Changing Palm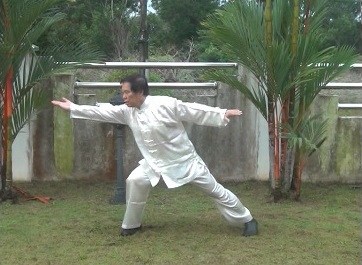 2. Double-Changing Palm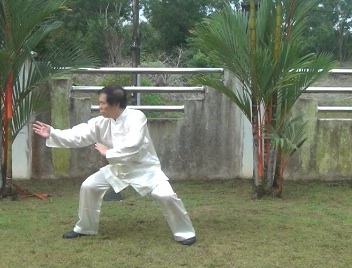 3. Smooth-flow Palm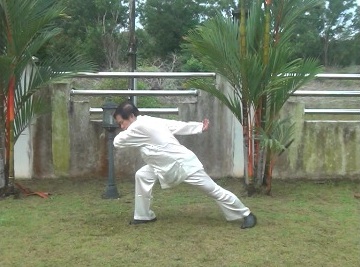 4. Back-Body Palm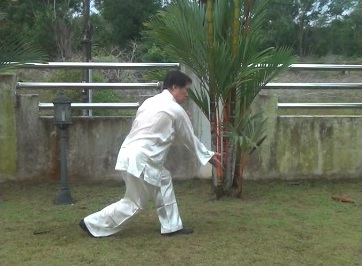 5. Turn-Body Palm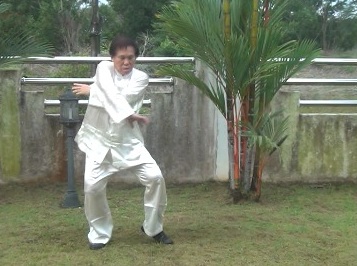 6. Circle-Body Palm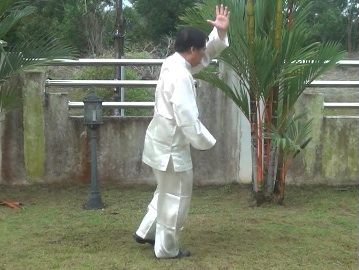 7. Rotating-Body Palm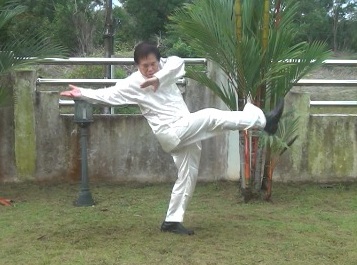 8. Return-Body Palm
LINKS
Baguazhang Review
Courses and Classes