INTERNATIONAL CHAMPIONS AND AGE DIFFERENCE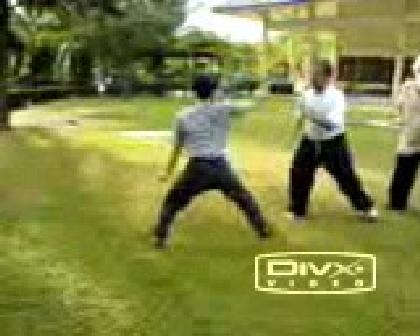 Sifu Michael Chow of Canada is a former international wushu champion, whereas his sparring partner, Sifu Manuel Tiraro is a Taekwondo grandmaster and former international free sparring champion. Sifu Chow uses Northern Shaolin while Sifu Manuel uses Wahnam Taijiquan in their free sparring. In the next pair, although Sifu Riccardo Salvatore of Portugal is twice the age of Sifu Eugene Siterman of the United States, the younger Shaolin master has no advantage over his older counterpart.
---
Please click the picture or the caption to view the video

Sifu Chow and Sifu Manuel from Wong Kiew Kit on Vimeo.
---
LINKS
Courses and Classes