VARIETY OF FREE SPARRING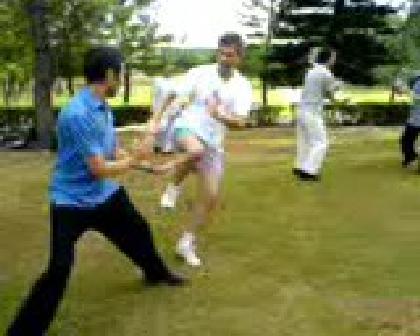 The sparring between Sifu Antonio Teofilo of Portugal using Shaolin Kungfu and Sifu Javier Galve using Wahnam Taijiquan is vigorous. Next, both Sifu Robin Gamble of England and Sifu Rama Roberto of Costa Rica use Wahnam Taijiquan. Then Sifu Riccardo Puleo of Italy and Sifu Mark Appleford of Scotland move into the picture, using Wahnam Taijiquan and Shaolin Kungfu respectively.
The size of the video clip is 1.99 MB.
Click here to download.
LINKS
Courses and Classes