FELLING AN OPPONENT USING "UPROOTING TREE WITH ROOTS"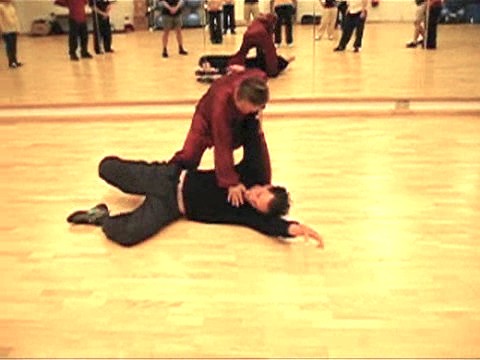 Felling an Opponent with "Uprooting Tree with Roots"
Grandmaster Wong demonstrates how to throw an opponent using the Shaolin pattern "Uprooting Tree with Roots". He purposely chooses a huge opponent, Innes Maran, for demonstration, "When you can throw a big opponent", he says, "not only you can throw smaller opponents more easily, you will have the confidence to throw them." Do not attempt this technique if your training partner does not know how to fall correctly. Notice that the last part of Innes' body to reach the ground is his palm, and he is not hurt at all in the fall. If a falling person attempts to stop the fall with his hand, he may dislocate his wrist or facture his arm.
The size of the video clip is 3.85 MB.
Click here to download.
LINKS
Courses and Classes