FREE SPARRING AT CANTERBURY SHAOLIN KUNGFU COURSE — PART 1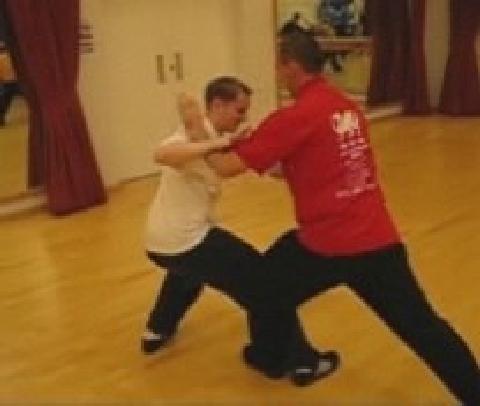 Free Sparring at Regional Class — Part 1
It is heartening to note that after four days of Shaolin Kungfu training at the England Summer Camp in July 2005, the participants can use typical Shaolin kungfu techniques for free sparring. This video was taken at random during the last day of the Shaolin Kungfu course.
It is even more heartening to note that some of the participants to this course were fresh beginners. Hence, it is understandable that the force and speed shown in their sparring were not powerful or fast, but it is a credit to them that they could free spar using typical kungfu forms.
They also used all the four categories of combat, namely striking, kicking, felling and gripping. None of their movements shown in this video clip were pre-arranged. Their example demonstrates that if one has a proper training method, he can apply kungfu forms for free sparring.
---
Please click the picture or the caption below to view the video

Free Sparring at Canterbury Shaolin Kungfu Course 2005 -- Part 1 from Wong Kiew Kit on Vimeo.
LINKS
Courses and Classes