BASIC TAIJIQUAN TRAINING — CHI FLOW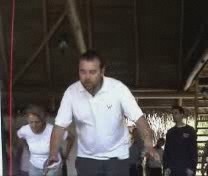 Chi (qi) or energy is the essential aspect of Taijiquan. Without this aspect of chi, Taijiquan will be ineffectual for promoting health, combat efficiency and spiritual cultivation — the three reasons why genuine, traditional Taijiquan is devotedly practiced. Course participants enjoy a chi flow. This is actually not a Taijiquan class, but a chi kung class, but as we do not have a video clip from a Taijiquan class available presently, we release this one to give an idea what a chi flow experience is like.
---
Please click the picture below or click the caption to view the video

Basic Taijiquan Training -- Chi flow from Wong Kiew Kit on Vimeo.
LINKS
Overview
Courses and Classes