BASIC TAIJIQUAN TRAINING — CLOUD HANDS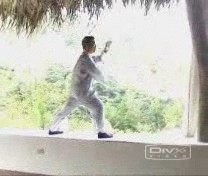 ---
Students progress towards "six harmonies", i.e. the harmonies of hands, legs, body, essence, energy and mind. Practicing "Cloud Hands" while moving about in various stances is a good method towards the "six harmonies". This is also an excellent exercise to train the ability of "solidness in agility, and agility in solidness", i.e. one can be powerful and agile, and agile and powerful at the same time.
---
Please click the picture below or click the caption to view the video

Basic Taijiquan Training -- Cloud Hands from Wong Kiew Kit on Vimeo.
LINKS
Overview
Courses and Classes