BASIC TAIJIQUAN TRAINING — FOOTWORK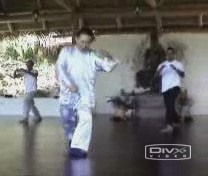 ---
Many kungfu and wushu students talk about "ma-bo", thinking that this important kungfu concept deals only with stances. Actually "ma-bo" means "stances and footwork". It is not just necessary to have solid stances, it is also necessary to have agile footwork, completing the principle of yin-yang harmony.
---
Please click the picture below or click the caption to view the video

Basic Taijiquan Training -- Footwork from Wong Kiew Kit on Vimeo.
LINKS
Overview
Courses and Classes