BASIC TAIJIQUAN TRAINING — PUSHING HANDS: STATIONARY MODE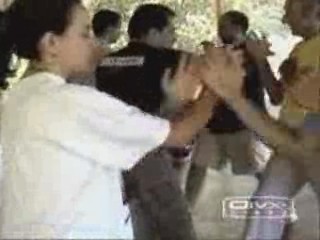 Basic Taijiquan Training — Pushing Hands: Stationary Mode
"Pushing Hands" is an ingenuous method to develop combat skills. In Shaolin Wahnam, four important skills are acquired in Stationary Pushing Hands, namely being relaxed, moving in energy flow, flowing with an opponent's momentum and then turning it against him, and sensing an opponent's moves and intentions.
---
Please click the picture below or click the caption to view the video

Basic Taijiquan Training -- Pushing Hands Stationary Mode from Wong Kiew Kit on Vimeo.
LINKS
Overview
Courses and Classes