WAHNAM TAIJIQUAN SET — FLOWING WATER FLOATING CLOUDS (PART 2)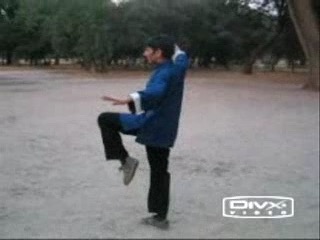 Wahnam Taijiquan Set — Flowing Water Floating Clouds (Part 2)
Like Chen Style Taijiquan, from which it derives much inspiration, Wahnam Taijiquan looks more like Shaolin Kungfu than many modern styles of Taijiquan, like Yang Style and Wu Style. This is understandable as Taijiquan was evolved from Shaolin Kungfu when its First Patriarch, the great Zhang San Feng, initiated it. One may wonder why in this video clip Sifu Javier jumps about at the completion of the set. This is because he has generated so much energy in the practice of this set as an internal martial art that the energy manifests externally in his "involuntarily" jumping about!
---
Please click the picture or the caption to view the video

fFowing Water Floating Clouds 02 from Wong Kiew Kit on Vimeo.
LINKS
Courses and Classes