MOVING INTO AN OPPONENT USING ARROW-STEP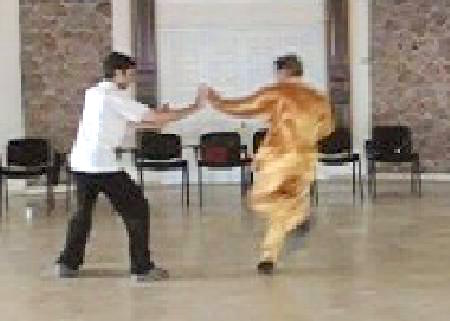 Moving into an Opponent Using Arrow-Step
An important way to move into an opponent is called "Arrow-Step", demonstrated here by Sifu Wong during a regional Taijiquan class in Spain in June 2005. Arrow-steps may be implemented from any stance to any stance. Here Sifu Wong "shoots" out the "arrow-steps" from a Four-Six Stance to a Bow-Arrow Stance. He demonstrates all the four major leg modes, namely from left-to-left, from left to right, from right to left, and from right to right.
---
Please click the picture below or click the caption to view the video

Moving into an Opponent using Arrow Step from Wong Kiew Kit on Vimeo.
LINKS
Courses and Classes