ATTACK FOOTWORK IN WAHNAM TAIJIQUAN — LEFT TO RIGHT MODE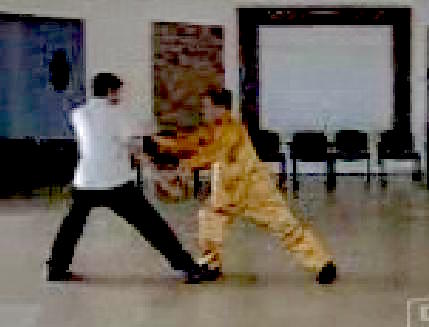 Attack Footwork in Wahnam Taijiquan — Left to Right Mode
In this video clip, taken during the regional Taijiquan class in Spain in June 2005, Sifu Wong shows how a Wahnam Taijiquan practitioner may moves into an opponent to initiate an attack, moving from a left Four-Six Stance to a right Bow-Arrow Stance, i.e. from left to right leg mode. The movements may be in one, two or three steps.
---
Please click the picture below or click the caption to view the video

Attack Footwork in Wahnam Taijiquan -- Left to Right Mode from Wong Kiew Kit on Vimeo.
LINKS
Courses and Classes