RIGHT AND WRONG WAYS TO YIELD IN WAHNAM TAIJIQUAN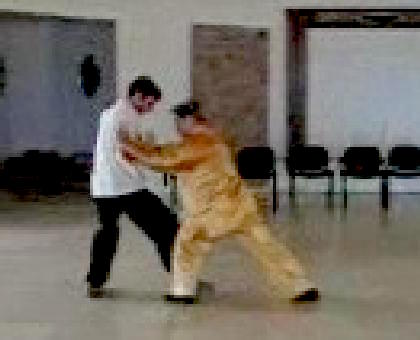 Right and Wrong Ways to Yield in Wahnam Taijiquan
Yielding is an important aspect in Taijiquan, but it should be done correctly. If it is done wrongly, not only it fails to achieve its purpose, it may give away technical advantages to the opponent.
In this video, taken during a regional Taijiquan class in Spain in June 2005, Sifu Wong and Sifu Javier first shows a wrong way, and then a right way to yield when using "Immortal Waves Sleeves" against an opponent's charging attack. When yielding is done wrongly, the practitioner is caught in an awkward position. But when it is done correctly, the practitioner turns the opponent's momentum back against himself.
---
Please click the picture below or click the caption to view the video

Right and Wrong Ways to Yield in Wahnam Taijiquan from Wong Kiew Kit on Vimeo.
LINKS
Courses and Classes