COULD BAGUAZHANG BE PASSED DOWN BY AN IMMORTAL?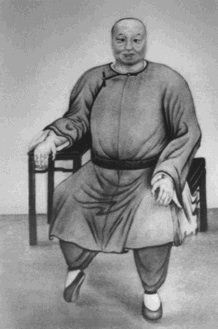 ---
---
Question
In an earlier Q&A, you briefly mentioned that you believe Dong Hai Chuan learned Baguazhang from a Taoist immortal:
Quote:
It is not uncommon that some practitioners perform kungfu movements while in Self-Manifested Chi Movement. Sometimes the practitioners may not have learnt kungfu before! Then, why could they perform kungfu movements, which were often beautiful and authentic?
There were a few possible reasons. One, they were in contact with Universal Mind, which is omnipresent and all knowing. Two, they reached into their own deeper levels of consciousness, which revealed kungfu movements they had seen or had learnt in past lives. Three, they were in contact with some higher beings who transmitted the kungfu movements to them. This, I believe, could be the case of Dong Hai Chuan, the First Patriarch of Bagua Kungfu, who said he learned the art from a Taoist immortal on Hua Mountain.
Can you kindly elaborate on this?
Could Baguazhang be a martial art passed on to mankind by immortals?
Stephen
---
The first part of this answer can be found here
---
Answer
In the case of Dong Hai Chuan, the First Patriarch of Baguazhang, the third reason was most likely, i.e. he learned Baguazhang or the essence of his art which later came to be called Baguazhang from a Taoist immortal.
Let us briefly review the historical source of Baguazhang. There is very little record on the beginning of Baguazhang except what is popularly known and usually regarded as legend, which implies that it may not be supported by historical facts. But all Baguazhang practitioners and the great majority of both kungfu masters and kungfu scholars regard Dong Hai Chuan (1797-1882) as the First Patriarch, and some regard him as the founder.
There is a difference between being the first patriarch and the founder of a kungfu style, a difference that many English speaking persons may not realize.
Hoong Hei Khoon, for example, is regarded as the first patriarch of Hoong Ka Kungfu. What he taught and subsequently passed down the lineage by his successors was the same as what he learned from his sifu, the Venerable Chee Seen, though Hoong Hei Khoon might have made some additions or improvements.
Yim Wing Choon is regarded as the founder of Wing Choon Kungfu. What she taught and subsequently passed down the lineage by her successors was different from what she learned from her sifu, the Venerable Ng Mui, though the main features were retained and at the time the founder might not consciously set out to found a new style.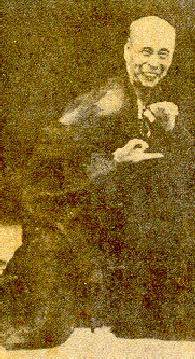 The concept of a founder of a kungfu style is a phenomenon in English, but not in Chinese. In Chinese, irrespective of whether the kungfu style was the same as or different from what the first master of the lineage learned from his sifu, he is regarded as the first patriarch of that lineage.
Hence, in Chinese Yim Yim Choon is regarded as the First Patriarch of Wing Choon Kungfu, Chen Harng as the First Patriarch of Choy-Li-Fatt Kungfu, and Dong Hai Chuan as the First Patriarch of Baguazhang. Strictly speaking, they did not found or invent new kungfu forms. They learned them from their teachers, but the changes they made to meet expedient needs were many and varied enough that the resultant styles were quite different from the original styles they learned.
Similarly, in the Chinese context, Siddhartha Guatama did not found Buddhism, and Lao Tzu did not found Taoism. The teachings which English speaking persons later refer to as Buddhism and Taoism were already in existence before Siddhartha Guatama and Lao Tzu. These greatest of teachers refined the teachings and passed on to posterity as a coherent system for the benefit of anyone who wishes to follow them irrespective of his professed religion. It is also interesting to note that before the advent of English, followers did not refer to what they practiced as Buddhism or Taoism, they just called it the teaching.
The First Patriarch of Baguazhang, Dong Hai Chuan, was already well versed in kungfu in his youth. There was no mention about his early teachers, but he was good at Shaolin Lohan Kungfu, and beat many masters, including on a lei tai, or open platform where combat took place with no rules until one was killed, decisively defeated or conceded defeat.
But Dong Hai Chuan was still not satisfied with kungfu attainment. He travelled all over the country seeking great masters to improve his art. A significant contribution to his kungfu advancement was learning circle walking and Taoist internal arts from Huang Guan Dao Ren, or Yellow Crown Taoist Master, of the Longmen or Dragon Gate school.
Later, according to Dong Hai Chuan himself, he met a Taoist immortal on Jiu Hua Mountain, or Nine-Beautiful Mountain. The Taoist immortal, known as Bi Deng Xia, taught him the essence of the art which was later known as Baguazhang.
Dong Hai Chuan worked as a servant in the kitchen of a Manchurian prince. During a party where the hall was crowded with guests, Dong Hai Chuan carrying many plates of delicious dishes on his arm swerved through the crowd adroitly. The prince was very impressed and asked Dong Hai Chuan to give a kungfu demonstration.
The head teacher of the palace guards was annoyed and challenged Dong Hai Chuan to a sparring match. Dong Hai Chuan defeated him easily, and was promoted to replace the defeated master to teach the imperial guards. When the prince asked Dong Hai Chuan the name of his kungfu style, Dong Hai Chuan could not answer immediately. Then he saw a bagua or eight-trigram decoration on a wall, which prompted him to answer that it was Baguazhang, or Eight-Trigram Palm.
Later Dong Hai Chuan left the imperial service and taught Baguazhang in Beijing. He did not teach his students the same material. He would teach the first three Mother Palms, namely Single-Changing Palm, Double-Changing Palm and Smooth-Flow Palm as fundamentals. Then he would teach them according to their nature and ability. Amongst his top disciples were Cheng Ting Hua and Yin Fu.
Dong Hai Chuan was challenged by a famous Xinyiquan master, Guo Yun Shen, who was well known for his "ban bu beng quan", or "half-step crushing-fist". Gua Yun Shen was so skillful and powerful with his half-step crushing-fist that no one could stop him – until he met Dong Hai Chuan.
They fought for three days and neither emerged as victorious. The challenge ended in a good note, they became good friends.
(We shall learn the half-step crushing fist in the Xingyiquan course at UK Summer Camp 2013. We shall learn the efficiency and power of this technique, which is especially useful in free sparring competitions, but not the violent character that Guo Yun Shen was noted for. We can erase the violence aspects with chi flow, which Guo Yun Shen probably did not know!)
Many kungfu scholars described Dong Hai Chuan as mysterious about the source of his kungfu teachers, especially in his telling his students that he learned from a Taoist immortal on Jiu Hua Mountain. When I first read about this legend, my initial impression was that probably Dong Hai Chuan developed his art on his own but created this story to make it glamorous. This is also what most people believe.
Most people do not have the opportunities of metaphysical experiences that I had. After those spiritual experiences I believe what Dong Hai Chuan said could be true. My sifu, Sifu Ho Fatt Nam, for example, told me in private that the Monkey Set he specialized in was taught to him by the Monkey God. Knowing my sifu as I did, I had no doubt that what he said was true, though most people would think that it was a made-up story.
My sifu was extremely accomplished in kungfu. He could perform kungfu feats that even master dare not dream to be possible. Yet, he did not want these feats to be known by the public. He also did not want many people to know about his Monkey Set. There was no need at all for him to make up a story.
Similarly Dong Hai Chuan was already very accomplished in his Baguazhang. There was no need for him to make up a story about how he learned it if it were not true. He could just say he invented the skills and techniques himself, or improved on what he already knew, and he would just be as formidable in combat, and nobody would dare to question him.
There is one more important reason why I believe Dong Hai Chuan learned from an immortal – a reason most scholars who want to argue about the origin of Baguazhang could not fathom, whereas the very few who could may not be bothered to discuss it, and it is as follows.
There was a big jump in the standard of Dong Hai Chuan's kungfu before and after his training on Jiu Hua Mountain. By himself he would not be able to improve so much and so rapidly. He was good at his kungfu before Jiu Hua Mountain but judging from records of his earlier fights, he would be unable to match the head teacher of the imperial guards. After Jiu Hua Moutain he was a great kungfu master, defeating the head teacher easily.
It was possible that Dong Hai Chuan had human help, but it was very unlikely. Not only Jiu Hua Mountain was isolated, but what Dong Hai Chuan accomplished after Jiu Hua Mountain was unknown before both in form and in quality.
As an analogy, in an earlier example even if I had doubt (but actually I didn't) that the senior student learned from Grandmaster Lam Sai Weng in a supra-mundane manner, after seeing the superb performance of his Iron Wire, I would have cleared the doubt. Unless taught by a great master, no one, even if he is a very clever and fast learner, would have progressed so fast and so much.
Yes, Baguazhang could be a martial art passed down by immortals. It is certainly a rare opportunity to learn it.
---
The questions and answers are reproduced from the thread 10 Questions to Grandmaster Wong -- Baguazhang (Pakua Kungfu) in the Shaolin Wahnam Discussion Forum.
LINKS
Overview