HISTORY AND PHILOSOPHY OF
DRAGON IN ZEN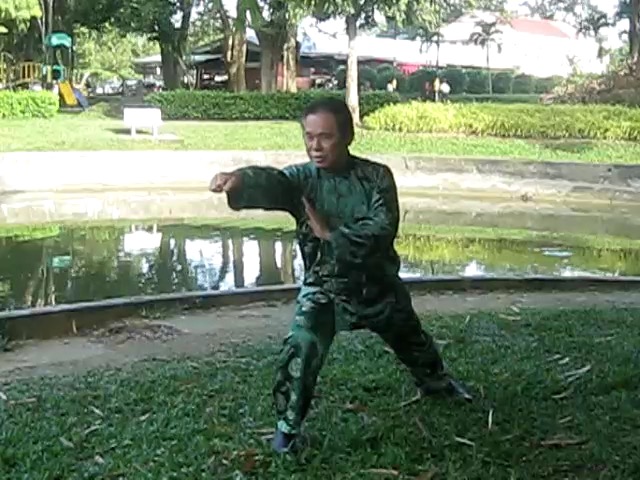 Grandmaster Wong demonstrated Dragon in Zen
---
While writing "The Complete Book of Zen" (published in 1998) which I believed was actually authored by the Bodhisattva of Great Compassionate, Guan Yin Bodh Satt, as I was only a conduit, I mentioned a kungfu set where a practitioner could be in a Zen state of mind.
Hence, I composed Dragon in Zen when the practitioner could practice Zen by practicing the kungfu set. Later I included two techniques, "Fell Tree with Roots" and "Old Eagle Catches Snake", to make the set complete with all the four categories of attack and their defence.
The dragon form trains "shen", which is "mind" or "spirit". When a practitioner makes a kungfu movement, he feels he is like a dragon. Therefore, he attains a one-pointed mind which eventually leads to no-mind, which is all-mind. If he is ready his personal consciousness is united with Universal Consciousness.
Wong Kiew Kit
27th December 2018
LINKS
Dragon in Zen -- Video
Dragon in Zen -- Pattern Names
Courses and Classes