HISTORY AND PHILOSOPHY OF
TAIJI SABRE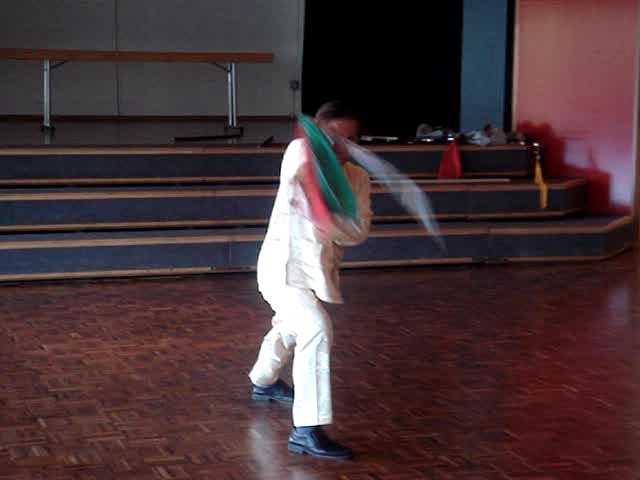 Grandmaster Wong performing "Reverse Hitting of Purple Bell" of the Taiji Sabre
---
The Taiji Sabre is like a Shaolin sabre. In fact, if Taijiquan (Tai Chi Chuan), which is normally performed slowly and gracefully, is performed fast and powerfully, it looks like Shaolin Kungfu.
The most deadly of Taiji Sabre techniques is the reverse slash. It also includes other techniques like the chop, the sweep and the thrust.
In researching the Taiji Sabre, I examined many classics and sources. I maintained the characteristics of Taijiquan, namely being flowing and "soft".
Wong Kiew Kit
26th December 2018
LINKS
Taiji Sabre -- Video
Taiji Sabre -- Pattern Names
Courses and Classes