HISTORY AND PHILOSOPHY OF
TAIJI TRAVELING DRAGON SPEAR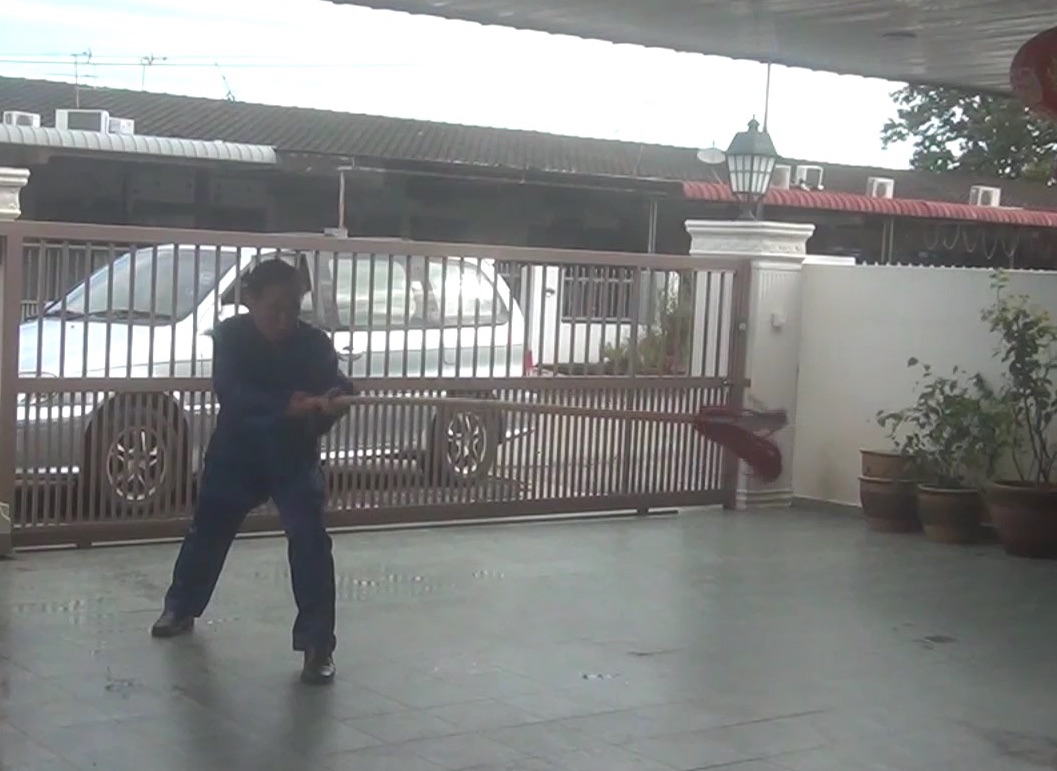 Grandmaster Wong demonstrated the Taiji Traveling Dragon Spear
---
The Taiji spear is like the Shaolin spear. There are two main types of spears -- the metal spears which were used on horseback fighting, and the flower spear which is now used in demonstration on foot.
As the flower spear is a light, long weapon, two hands held at the tip of the spear-shaft is used, and the main hand slices forward along the spear-shaft to the supportive hand for piercing.
Piercing is the most deadly technique of the spear. Anyone who uses a weapon must know how to defend against or counter a middle-level pierce. Another important technique of the spear is circling.
The Taiji Traveling Dragon Spear was composed by me. In its composition, I researched into many sources. The set must include all important spear techniques, and is not too long for comfort.
Wong Kiew Kit
29th December 2018
LINKS
Taiji Traveling Dragon Spear -- Video
Taiji Traveling Dragon Spear -- Pattern Names
Courses and Classes