HISTORY AND PHILOSOPHY OF
TAMING TIGER BIG TRIDENT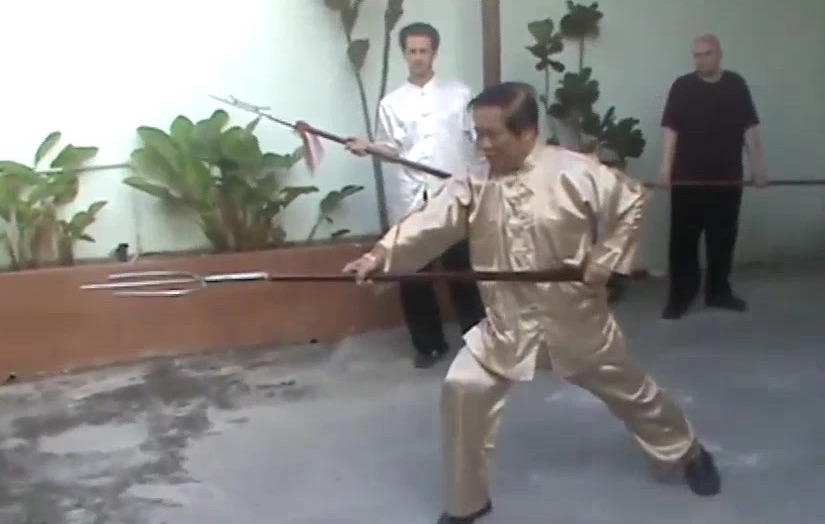 In the hand of a master, the Big Trident can be very useful
---
A Big Trident looks like a clumpsy weapon, but in the hands of a master it can be very useful. The characteristic of a Big Trident is its three prongs. An opponent may get pass a spear or a bladed weapon, but it is not easy to pass a Big Trident.
The three prongs of a Big Trident are useful to block an oppoent's weapon. Sometimes they are used to smash onto an opponent. The three prongs can also be used to lock an opponent's weapon.
A Big Trident is a long, heavy weapon. Its weight is used to its great advantage, like pressing down an opponent's weapon. It is the nemesis of the sheld. In this respect, the "yin" hand, ie. if the palm were open, the back of the palm faces upward, is used for pressing down.
Wong Kiew Kit
26th December 2018
LINKS
Taming Tiger Big Trident -- Video
Taming Tiger Big Trident -- Pattern Names
Courses and Classes