INTENSIVE COURSES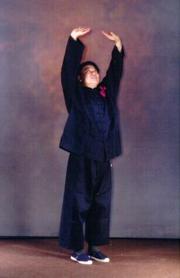 Conducted in English by Grandmaster Wong Kiew Kit.
Fees can be sent to the Secretary by telegraphic transfer before the course or paid at the start of the course. Anyone not satisfied with the course will have a full refund without question if he or she informs the organizer about his or her dissatisfaction at least one hour before the course completes.
The most important requirement for participating in any of these courses is to follow and be abided by The Ten Shaolin Laws. Please read these Ten Shaolin Laws carefully before you consider applying. If you are interested to attend any of the courses, please apply to the Secretary as soon as possible, and details will be e-mailed to you if your application is accepted.
The intensive courses are very intensive. If you are not ready to work hard, both during the course as well as in your own post-course training, please don't apply for the courses.
The intensive courses are NOT suitable for AIDS patients and those who are HIV positive. The reason is stated at Question-Answer 22 of the May 1999 Part 1 question-nswer series.
Please refer to the following pages for some examples of illness overcome and FAQ on Intensive Courses.
LINKS
Courses and Classes