COUNTERS AGAINST PIN-DOWNS, SHOOTS AND KNEE JABS, AND SHAOLIN AND TAIJIQUAN COMBAT SEQUENCES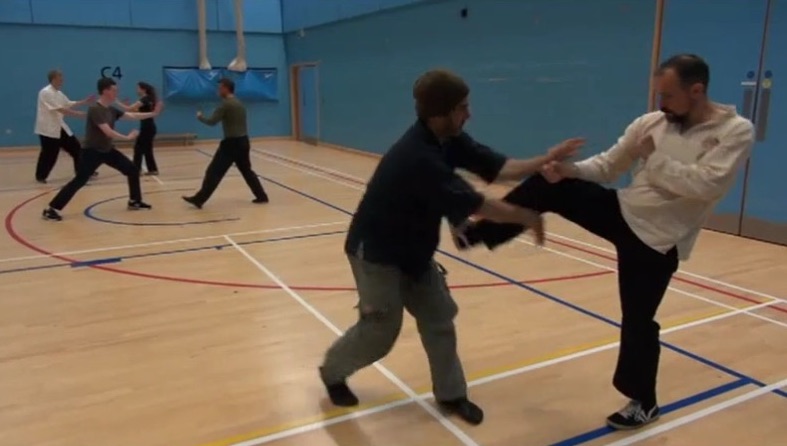 Free sparring practice
---
Counters against pin-downs, shoots and Muay Thai knee jabs were taught to course participants.
Opponents of other styles would be unable to defend against pressing attacks of selected combat sequences because there are no techniques in these other styles to counter against the pressing attacks. But skillful Shaolin Kungfu exponents would be able to counter these pressing attacks because there are appropriate counters in Shaolin Kungfu.
The corresponding counters against the Shaolin Lohan Kungfu sequence and against the Taijiquan sequence were taught to the participants.
The following were taught on the fourth day of UK Summer Camp Kungfu Course. Please click the topics to view the videos.
LINKS
UK Summer Camp 2016
Four Sequences for Combat
Courses and Classes