BAGUAZHANG, XINGYIQUAN, CHOSEN SEQUENCES AND OTHER STYLES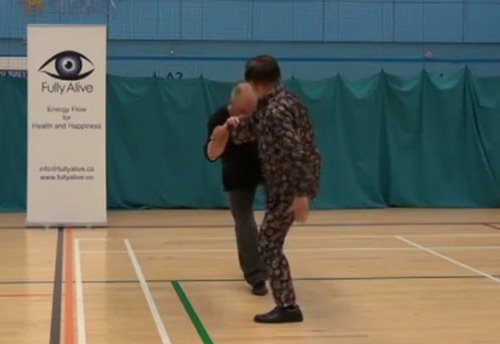 Using a Xingyiquan combat sequence against an opponent
---
Baguazhang is well known for getting to the back of an opponent. The combat sequence of Baguazhang demonstrates this special feature.
Xingyiquan is well known for its profundity in simplicity. Its techniques look simple but are very profound. It needs great skills to execute its techniques well. the combat sequence of Xingyiquan demonstrates this special feature.
Course participants practiced their chosen combat sequences. They used their chosen sequence against other styles. Then they used their own chosen sequences against each other in free sparring.
The following were taught on the fifth day of UK Summer Camp Kungfu Course. Please click the topics to view the videos.
LINKS
UK Summer Camp 2016
Four Sequences for Combat
Courses and Classes