SHAOLIN PLUM FLOWER SABRE 1980s
SIFU GOH KOK HIN
梅花單刀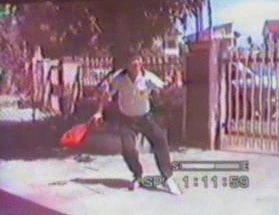 Sifu Goh Kok Hin demonstrated "Show Dragon Hide Tiger"
---
---
It is worthwhile to remember that a sabre, or single knife, is different from a sword. A kungfu saying describes a saber as a tiger whereas a sword is like a phoenix, although our Shaolin sword is more like a dragon. This Plum Flower Sabre Set was performed by Sifu Goh Kok Hin, Grandmaster Wong's senior disciple, in the 1980s.
---
Please chick the pictures or the captions below to view the videos
---
---
Please click the picture or caption below to view the video

Shaolin Plum Flower Sabre 1980s from Wong Kiew Kit on Vimeo.
LINKS
Picture Series
Shaolin Wahnam in the 1980s
Courses and Classes