WHO SAYS THERE IS NO GROUND FIGHTING IN SHAOLIN KUNGFU?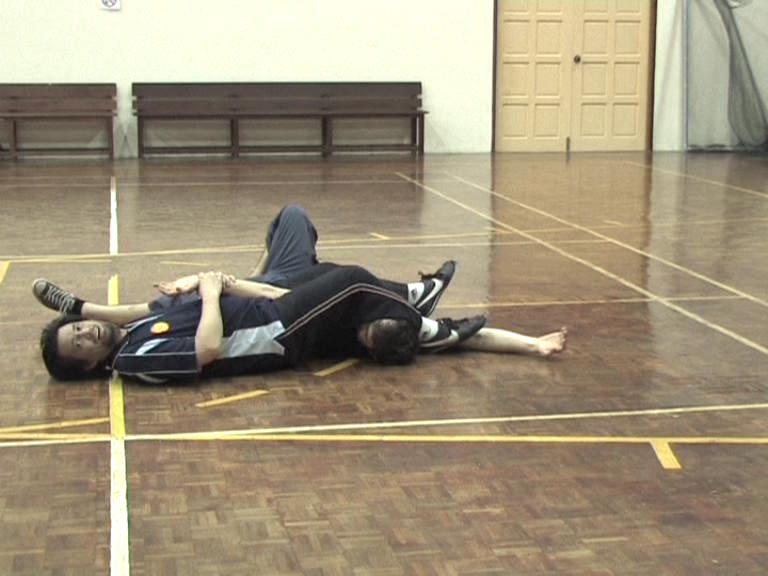 ---
Who says there is no ground fighting in Shaolin Kungfu? Dr Damian demonstrates how to take down an opponent using "Angry Bull Charges at Fence", and pin him down using "Green Flog Crouching on Ground" and "Lazy Man Smokes Pipe". The movements are purposely slowed down for learning purposes. These attacks are similar to those used in Wrestling and Grappling, which Sifu Kai Uve first taught in our school in 2005 for which we are grateful.
---
Please click the pictures or the captions below to view the videos
---
We wish to thank Dr Damian Kissey and the Kissey Family, the honorary organizers, for taking meticulous care to make sure every course participant is happy and comfortable.
We also wish to thank Mr Godfery Kissey of Ogingo Videography, Penampang, Sabah, Malaysia for kindly provideing us with the videos. Godfery is also a member of our Shaolin Wahnam Family. His telephone number is 60-88-731788, and e-mail address is godfery@pc.jaring.my.
---
You can view all the above videos here. Please click the picture or the caption below.

Who Says there is No Ground-Fighting in Shaolin Kungfu from Wong Kiew Kit on Vimeo.
LINKS
Overview
Courses and Classes