PICTURE-PERFECT FORM AND SMOOTH FLOW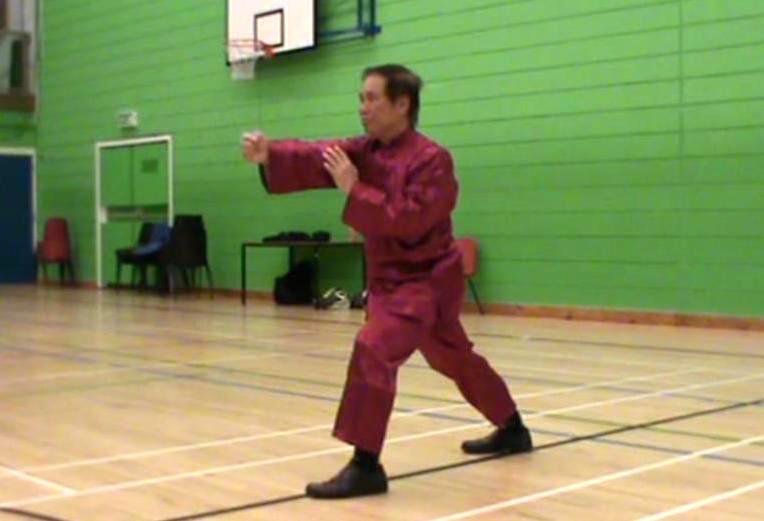 ---
These are the second and the third combat sequences, namely "Lower Scissor-Hands" and "Phoenix Flaps Wings". Each sequence is to be performed four times as if the four repetitions are one long, continuous sequence. Picture-perfect form and smooth flow are necessary.
Please note: you can download the video clips onto your own computer and view them at your leisure. Place your computer pointer at the picture or one of the links, and right click. Choose "Save Target As". Select the directory or sub-directory where you wish to keep the video clip. Click "Save".
Picture-Perfect Form and Smooth Flow
---
Please click the picture or caption below to view the video

Perfect Form and Smooth Flow of Shaolin Triple Stretch Set from Wong Kiew Kit on Vimeo.
LINKS
Overview
Courses and Classes