SKYWARD CANNON PUNCH AGAINST DIFFERENT ATTACKS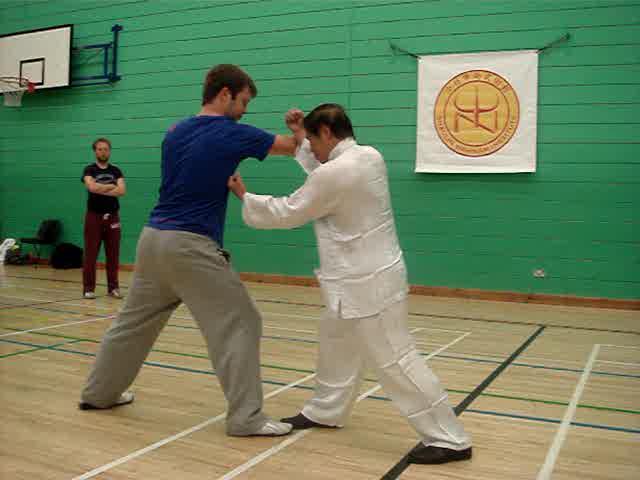 ---
"Cannon Punch towards the Sky" is a common pattern in Hoong Ka Kungfu. It looks simple but can have profound combat applications in the hands of a skilful practitioner. Here Grandmaster Wong shows how it can be used against a shoot, a series of chain punches, a chin-na attack and a felling attack. It can also be used against kicks. Do you know how?
Please note: you can download the video clips onto your own computer and view them at your leisure. Place your computer pointer at the picture or one of the links, and right click. Choose "Save Target As". Select the directory or sub-directory where you wish to keep the video clip. Click "Save".
Skyward Cannon Punch against Different Attacks
---
Please click the picture or caption below to view the video

Skyward Cannon Punch against Different Attack from Wong Kiew Kit on Vimeo.
LINKS
Overview
Courses and Classes